Cyber Security in Perth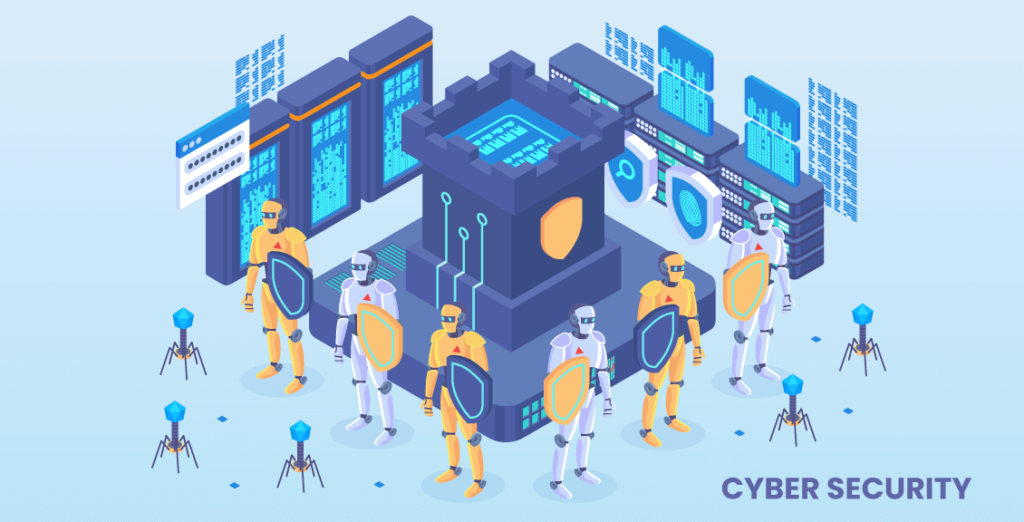 Cyber attacks are becoming more and more prevalent these days.
According to the ACSC (Australian Cyber Security Centre), there are 144 reports of cyber crime a day in Australia, with a cost to business of more than $300 million per year.
Even more startling are key findings of the survey that the ASCS conducted of Australian small business owners: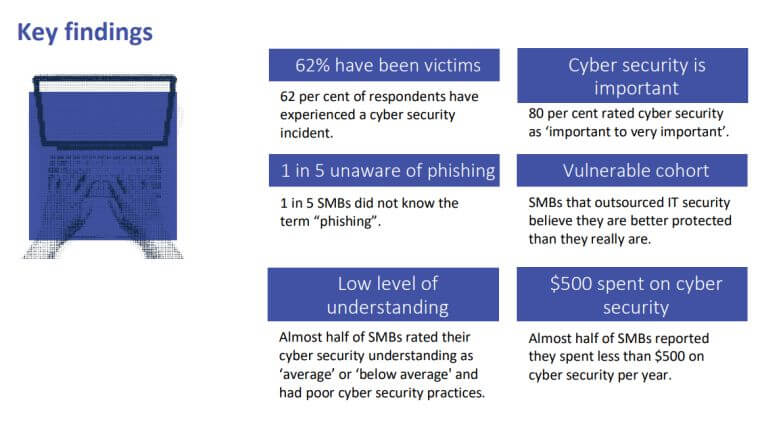 In DM1's experience, small business cyber security in Perth, Western Australia is no different.
Why are Businesses Lacking IT Security?
According to the findings above, business owners are aware that cyber threats pose a significant risk to their business. The problem then is that many small business owners lack the time, the resources and the know how to put a proper IT security policy into action to manage cyber security risks.
That's where DM1 comes in. We handle your companies information security so that you can focus on what you do best. Our security specialists help to keep your companies and your customers data safe and secure from all sorts of cyber security threats.
Types of Cyber Threats
These days, your data security is constantly under attack by the following types of cyber threats:
Email spam & worms
Malware & Spyware
Ransomware
Network viruses
Data theft and phishing attacks
Hackers
Brute force attacks
Data breaches
Social Engineering (employees unknowingly giving out sensitive information)
DM1 Cyber Security Services
DM1 offers a number of different cyber security solutions to suit the needs of any business, including:
1. Cyber Security Risk Assessment
We will analyse your current setup and find areas of weakness and vulnerability.
2. Information Security Planning
To fix these areas of weakness we will work with you to implement the right software, hardware and strategies to keep your data safe. This includes the correct cyber security protocols across all network, desktop and mobile devices.
3. Policy
Our IT security policies allow you to train staff in best practices to avoid giving away sensitive company information unknowingly. When staff know the security standards and have a better security awareness they are able to identify suspicious attempts ahead of time.
4. Proactive Monitoring
You can utitilise our managed IT Services and have our cyber security operations centre proactively manage your network in real time.
5. Timely Response
Our full time security specialists are on hand for emergency incident response should an attack on your network security occur.
Trust Your Information Security to DM1
DM1 are specialists in implementing and maintaining cyber security systems across Perth.
Contact us today to discuss your business needs. Together we can keep you and your customers safe.