Small Business IT Support for Perth Companies
IT Systems form the backbone of many day to day services provided by small business in Australia. To keep your IT infrastructure running like a well oiled machine, we provide premium small business IT support services in Perth.
Our technicians are qualified scientific instrument makers and repairers, so we know your IT equipment inside and out. We can conduct repairs to existing equipment as well as recommend and supply the latest IT solutions available.
How IT Supports Business
According to research conducted by Proband UK, the average worker spends over one working day a month just fixing their own IT issues. This comes at a staggering cost of over 6.1 billion Australian dollars to businesses every year due to IT issues.
The top 5 workplace IT issues reported by the workers in the study were:
Slow running equipment (34%),
Intenet connectivity issues (27%),
Cyber breaches (19%),
Equipment malfunction, such as printers & scanners not working (11%), and
Outdated hardware (9%)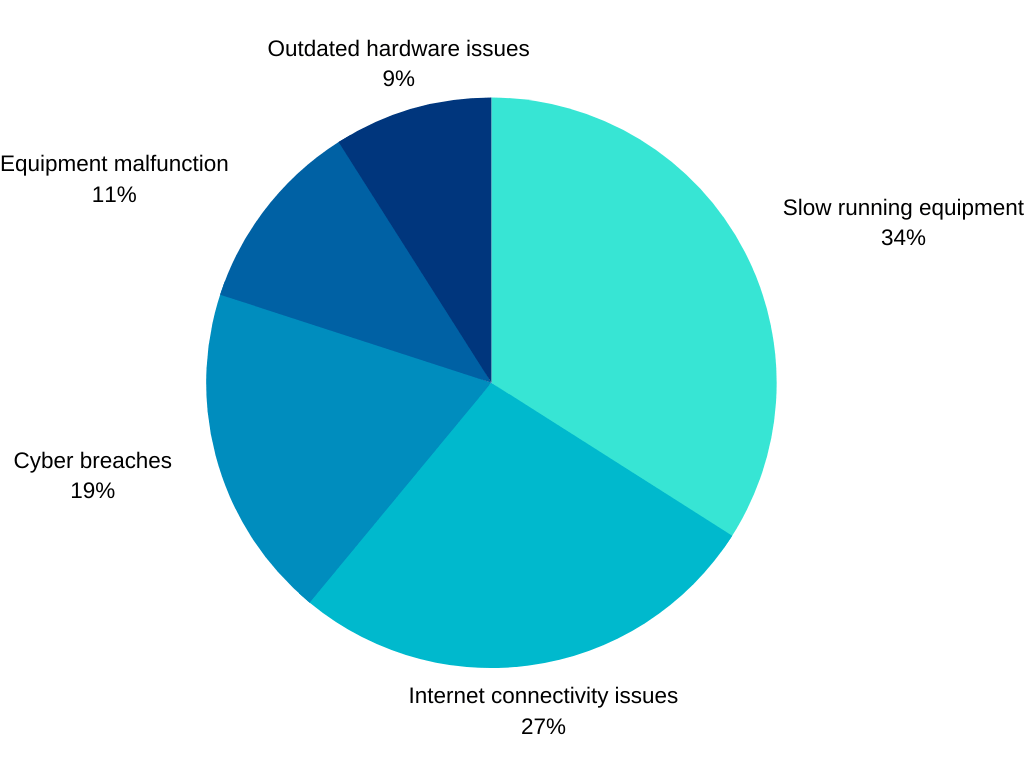 These aren't just related to some peculiar IT needs of the people in the study either. Some of the more common computer support enquiries we receive here at DM1 in Perth relate to:
Software issues, including Microsoft Office 365 and Google G Suite problems
Network & server problems
Faulty computer hardware or malfunctioning equipment
Slow computers
Slow internet speeds and dropouts
Cyber security problems such as viruses, malware and ransomware
Incomplete or faulty backups
Spam or phishing emails
Mobile device security and connectivity
Cloud services
VOIP & Telephone systems
The small business IT support that DM1 provides will address all of these issues for your company and more. It makes sense to leave your IT needs to the professionals at DM1.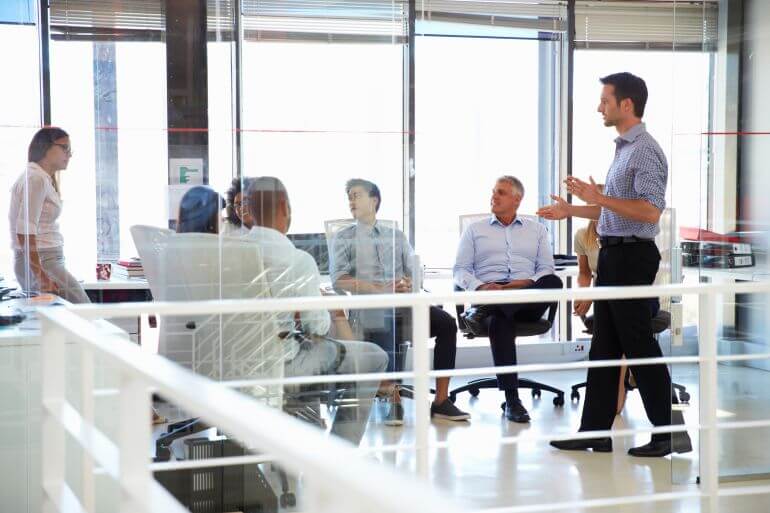 Why You Should Outsource your IT Services
For many small business owners, it just doesn't pay to have a full time IT support team in house. On demand IT services, from a reuptable IT company, can help to:
Reduce IT costs. Save money on an in house IT team by getting the IT support on tap only when you need it.
Reduce downtime. We're experts at what we do. You can expect an 80% decrease in average downtime.
Improve productivity. Employees can focus on the job at hand rather than on fixing IT spot fires.
Provide expert advice. IT support is all we do. If you experience an IT problem, chances are we've seen it before and know how to fix it.
Access to the latest technology. The IT space is continually changing. Equipment becomes outdated and better solutions become available. We stay abreast of the latest tech so you don't have to.
Increased flexibility. Our services are scalable as your business grows. Our IT consultancy service can offer strategic IT planning to position your business for success.
Improve IT equipment lifespan. We can maintain and repair your equipment, extending it's lifespan and reducing wasted capital expenditure.
Focus on growing your business. Hand the IT hassle to DM1. We'll proactively take care of it so that you can focus on doing what you do best. Growing your business, closing sales and capturing market share for your industry. This is done best with our managed IT services.
DM1 Managed Services & Business Tech Support
In addition to ad hoc IT support, DM1 also provides contract based managed IT services for small to medium businesses.
A managed service is customised to your individual business needs and IT requirements. It involves proactive monitoring for issues and bugs to prevent downtime and business disruptions.
IT management by DM1 also allows us to proactively defend against cyber security threats. Keeping track of IT security breaches or risks that can cripple a network can be a time consuming task for a time strapped business. Let us do it for you.
Some of our managed services include:
Remote IT Access
Remote IT support as well as provision of remote access for business employees either on the road or working from home.
Onsite IT Support
For more demanding hardware problems that need a hands on approach from an experienced computer technician.
Monitoring & Optimisation
A little prevention is better than a cure. Which is why we can proactively monitor your server network for unexpected downtime, cyber attacks or suspicious activity.
Cloud Services
Support for cloud solution service providers. Allowing your staff to communicate efficiently whilst transferring their work between devices seamlessly with cloud computing.
Server Hardware Support
Standard server support to make sure access from the network is uninhibited. We conduct maintenance and business computer repair as needed.
Network Support
We monitor internet connectivity and WiFi issues and resolve any problems with your ISP if needed.
Mobile Phones
Smart phones are an essential part of a business network these days. A phone system needs the same sync support and network security protections that a desktop requires.
Workstations
Whether its an issue with hardware like a desktop, notebook or drive, or software support such an operating system, we'll be able to help.
Helpdesk
We provide a hotline for any emergency technical problems so that you can get crucial fixes when you need them to keep your business running smoothly.
Find out more about our managed IT services.
Tailored IT Support for Your Profession
We also provide custom IT support solutions for a wide range of professions and industries, including the medical, dental, legal, industrial, marketing, automotive, government, educational sectors and more.
Get in Touch Today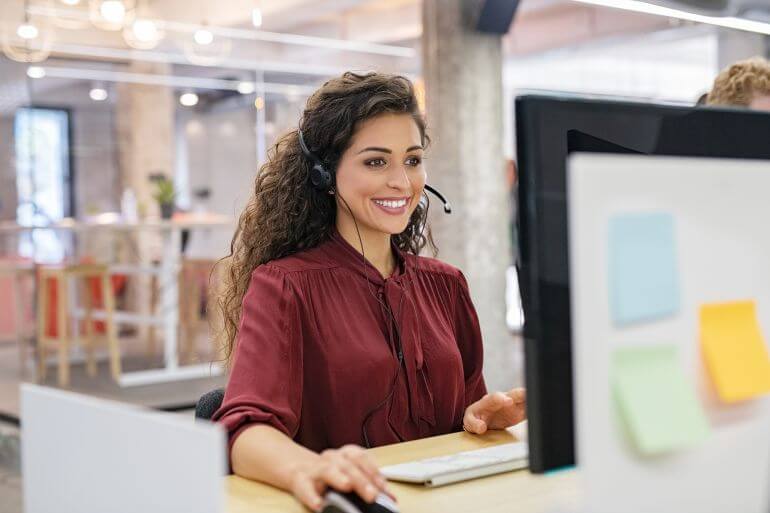 Contact our friendly IT support team to get started on the path to better IT and business success today.